Johnson, Leah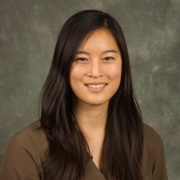 Cell & Molecular Biology
Research interests: Understanding how plant defense responses and metabolism are shifted after stress, through studying the jasmonate signaling pathway.
Quick Profile
What got you interested in plants and plant science?
My sophomore year at UNC Chapel Hill, I joined Joe Kieber's lab and worked with Arabidopsis to understand how the ethylene biosynthetic precursor, ACC, was involved in a cellulose synthesis pathway. At the same time, I was enrolled in an environmental science course where we discussed food insecurity and debated the merits of GMOs. I realized that plant research would provide agricultural and environmental advances and decided MSU would be the best place for my interests!
What is your research about?
I work with Arabidopsis mutants in the jasmonate (JA) signaling pathway to understand how defense responses and metabolism are shifted after stress, such as an insect challenge or fungal infection.
What is the potential societal impact of your research?
JA regulates the production of many specialized metabolites so understanding how they are induced could improve the use of plants as natural factories for food, cosmetic, and pharmaceutical compounds. Additionally, this research adds to the basic understanding of plant defense mechanisms which may have an impact on pest/pathogen management in agriculture.
Where do you see yourself in 10 years?
I would like to work in industry to create sustainable products through plant biotechnology!
On a Saturday afternoon, you'll likely find me:
Outdoors when the weather is nice!
How has your graduate career been impacted by your campus and educational experiences?
There have been a lot of great opportunities to get involved with the local community such as Fascination of Plants Day and MSU Science Festival. Also, the PIs, postdocs, and grad students are great about providing feedback and support, which really helps you get through stressful times like prelims!