Susanto, Febri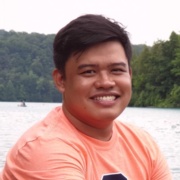 Biochemistry and Molecular Biology
Research interests: Understanding the biogenesis of chloroplastic lipid droplets in Cyanobacteria and plant's plastoglobules for enhancement of crop stress resilience.
Quick Profile
What got you interested in plants and plant science?
I have loved gardening since I was in elementary school. For me, plants are unique, mysterious, and complex organisms which have critical roles in our food web on earth. By working in the plant sciences and studying these organisms, we will be able to gain benefits that advance human welfare.
Where do you see yourself in 10 years?
I want to continue to be part of academia in my home country of Indonesia, by way of implementing three schools of thought, i.e., research, teaching, and community service. I will develop high-quality research skills, which will have huge beneficial impacts on my country and the plant science field.
On a Saturday afternoon, you'll likely find me:
Hanging out with some friends or enjoying the outdoors.